Celebrated Ghanaian actor and environmentalist, Kobina Sam has donated some pairs of shoes to pupils of the Methodist A & B Primary and Junior High School in Abandze in the Central Region of Ghana on Wednesday, 16th January 2019.
The Burial Of Kojo cast who also hails from Abandze took the opportunity to advise the pupils to take sanitation seriously and be agents of change in their various communities.
"Even though they are very young, I believe they can begin the change process. I told them it will be good if they can even organise clean-ups among themselves on the school compound and extend to the communities" Kobi said during an interview with Tieghanaonline's Godwin Gabla.
Kobina Sam who also doubles as Ghana's sanitation ambassador said he had hoped to donate the items to the pupils on his birthday in December but it fell within the vacation period and so he had to hold on till school resumed.
Speaking about his role as sanitation ambassador, Kobi mentioned that he is working on establishing campus-based Sanitation Clubs in SHSs around the country in order to transform the students into agents of change in their communities.
Moreover, Kobi who has become addicted to the camera is set to shoot more commercials this year in his capacity as sanitation ambassador to encourage proper Sanitation among the Ghanaian populace.
"For this year, I have not started anything yet because I'm putting a team together to shoot TV commercials on proper Sanitation practices as well as other TV programs on sanitation" he said.
Aside this donation, Kobina Sam also hints of donating dustbins and books to pupils of selected schools by middle of this year.
Kobina Sam is a Talented Ghanaian actor with vast experience in the movie industry with high-profile movies such as Beast Of No Nation, Sidechic Gang and The Burial of Kojo to his credit among others.
See photos from the event below: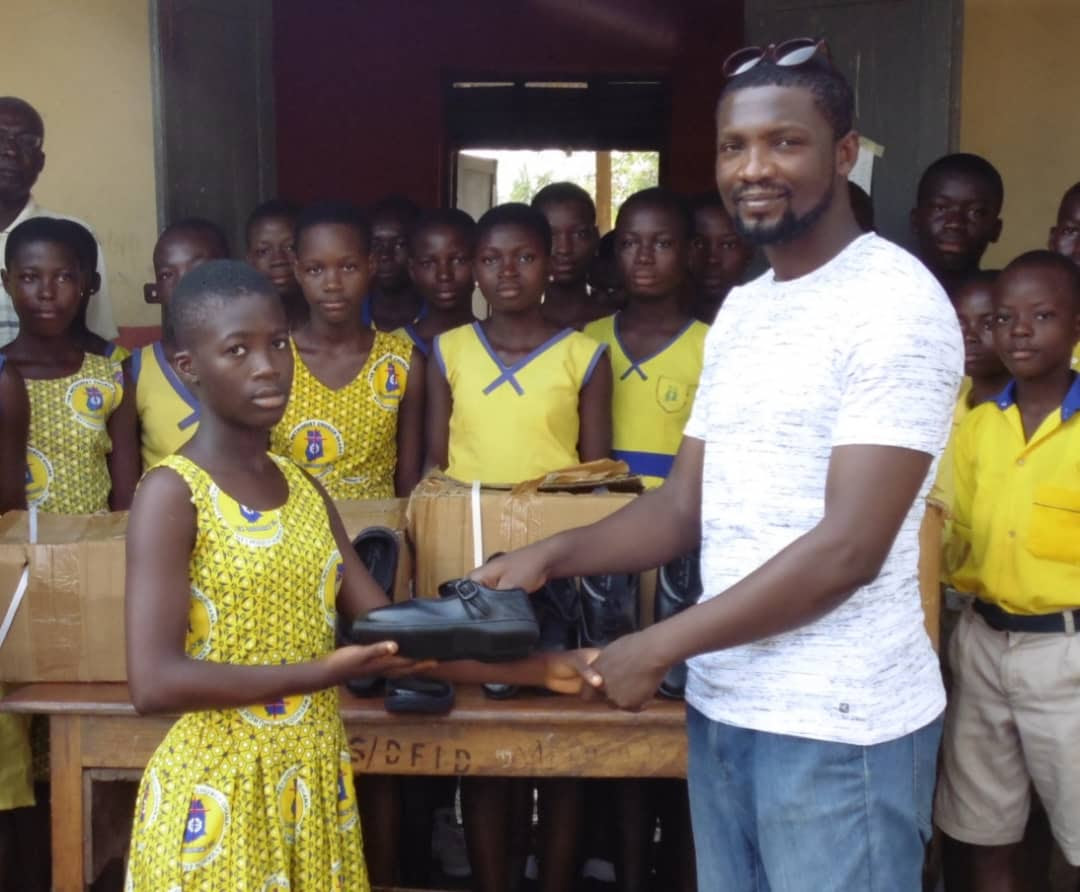 Source: Tieghanaonline.com
Recommended