Nana Yaa Brefo, Danso a former host of Badwan in Adom TV has finally opened up on failed marriages, to her, she has had it tough when it comes to combining her job as a leading broadcaster/journalist with her a marriage.
In a revealing interview with Neat FM, Nana Yaa Brefo indicated that she had suffered two failed marriages. She revealed that she married a fellow journalist and had her only child, a 16-year-old boy, with him but their marriage could not last.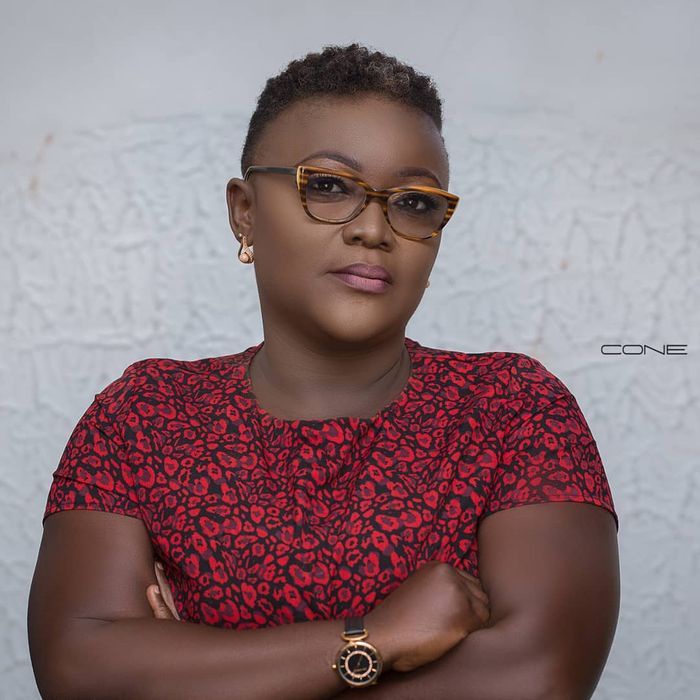 Nana Yaa Brefo Danso went ahead and revealed that she later got married to another man but that marriage also broke up after about 12 years. Currently, she said, "I am married to a man in the US and I decided to keep on the low because I did not want any noise about it," she told host Ola Michael.
READ ALSO; Video: Singer, O.V Flaunts Her Alleged New Boyfriend As The Chop Love Together
Speaking on the possible reasons for her failed marriages and that of other people in the media, The former Adom TV/FM presenter indicated that there was too much talk about their marriages. Moreover, their jobs are so stressful such that, one needs a partner to wholly understand your movements before they can be with you for long.
"A lot of people in the media, especially, the women have marital issues and some are not even married. I've woken up at dawn for years and it is very difficult for a man to tolerate the fact that he does not see his wife when he wakes up and has to take care of their child all by himself before going to work. Sometimes when you return home, you are asked to return.
READ ALSO; Fella Makafui Reveals Why Ghanaians Don't Get The Support They Want
The calls you make to get guests on a show even could cause problems with your husband," she said. The broadcaster, however, pointed out that she is not aggressive or overly assertive when in her home or with a partner.
"I'm not the type that will kowtow to everything that my husband says but I always give you your respect and consult you on issues first before acting," she said.
Source: www.DKlassGh.net
Recommended