If you think that the drama, intrigues, and lot more in Date Rush season 3 reunion is over, then you got it wrong.
The love show has continued to provide us with a new twist of event.
Just when you thought Emefa and AJ are headed for the alter, another bombshell is uncovered.
Emefa says she is highly disappointed with AJ after he went about telling people that Freelove was the person he had wanted and not Emefa.
She said that instead of covering their issues by saying they are working hard to make everything work out, but rather he tells them Freelove is the lady he loves.
READ ALSO; Joey B Reveals Why He Stopped Visiting Yvonne Nelson
she's stated that she doesn't have a problem with him wanting Freelove but what she hates is being a second option.
Emefa concluded by saying nothing will happen between them, no dating, no wedding bell.
Read some of the comments by fans;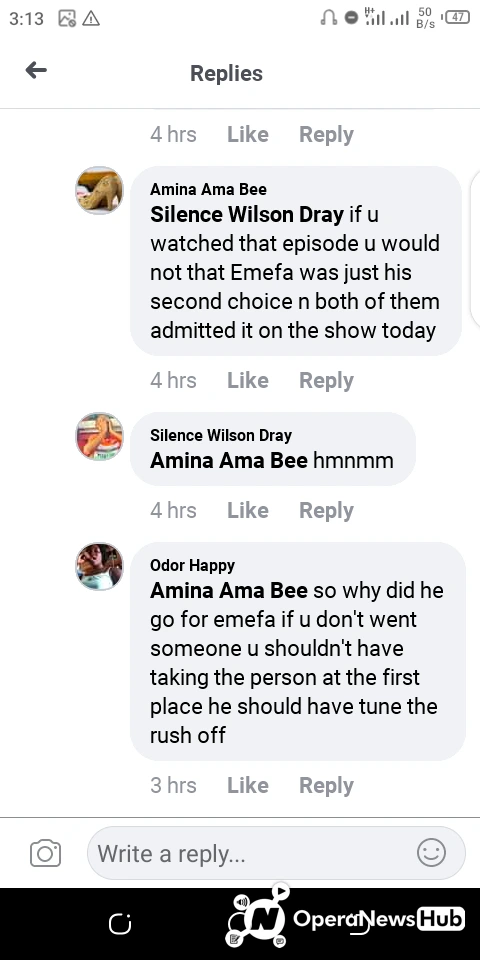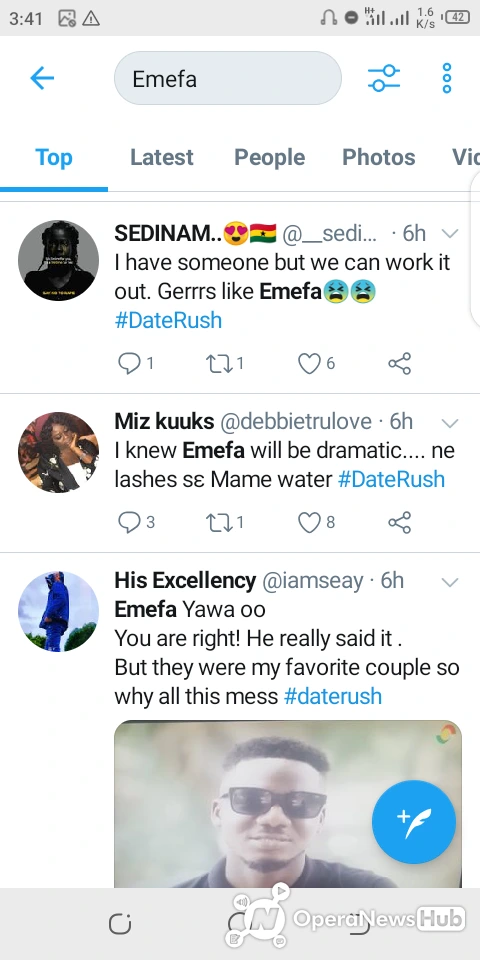 "Talking about Emefa i think Aj should be ready to be with Emmy before anything "
Source: www.DKlassGh.com
Recommended