Joint 77, the former member of the Shatta Movement family, has made a sensation on social media with his unexpected conversion to the Islamic religion.
After paying a polite visit to the National Chief Imam at his house, Joint 77 decided to convert to Islam and change his name.
The new name of Joint 77 conferred on him by the National Chief Imam is Abdallah, which means Servant Of God, according to Addi Self (Jafaro Mohammed), who is also a devout Muslim. Addi Self expressed his joy at witnessing his brother finally embrace the same faith as him.
Today the chief imam of Ghana named our brother Melvin da joint Abdallah, means, servant of God- He took his shahada (Testifying that Allah is one and the prophet Mohammed is the one true messenger of Allah). And now fully a concerted Muslim. Welcome my brother am so happy for you peace and love always my Muslim brothers and sisters let's welcome him it's a privilege. Addi Self wrote on Facebook.
See screenshot below: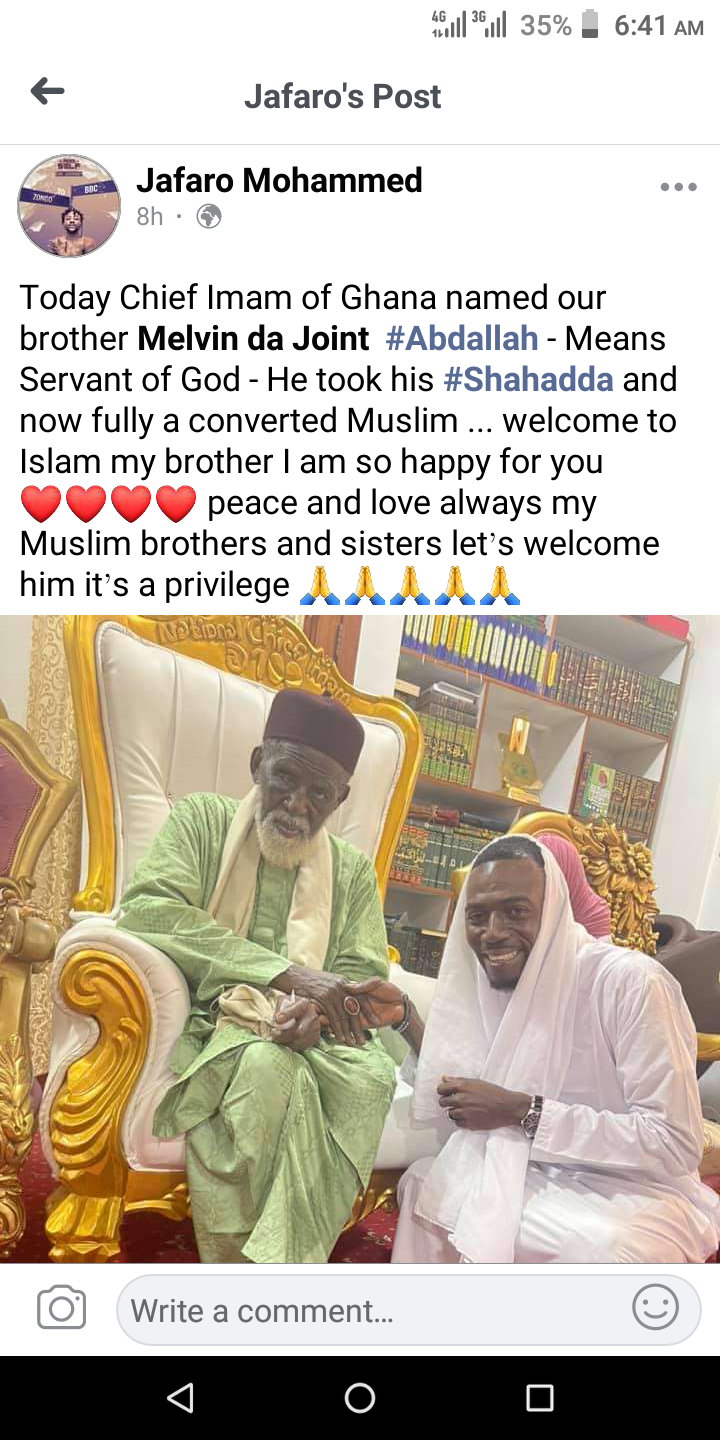 Recommended