The mystery voice Behind The Big Brother Naija has finally been found.
BBNaija, short for Big Brother Nigeria, is the new craze of the town. There's no denying it. There's no running away from it. In fact, if you're a Nigerian then you know that BBNaija news now haunts us E-VE-RY-WHERE. It's every other post on our news feed, it's every other notification, it's what everybody in your church and Whatsapp group is talking about. It is everywhere!
And this of course isn't new, this is how it goes every single year. This season is BBNaija Season 5. We're used to it. And this time around I've said to myself: okay, if you cannot beat them, join them! So this time around, I am watching Big Brother Nigeria.
My thoughts on that are… not why you clicked on this post today.
You clicked today because you want find out who the mystery man behind the Big Brother voice is. Since the season debuted, people have been making guesses and assumptions. A lot of names have been thrown out as potential voices of the famous Big Brother. Many people thought that Nollywood actor, Kenneth Okolie had the infamous voice. But now, it is evident that that assumption is wrong.
Because the person who is actually voicing Biggie? Well, you'll just have to see and hear for yourself. Are you ready to dive in? Then let's go!
**Before reading on, make sure to like and follow my Facebook page so you don't miss out on any new and interesting lists, articles, and stories that I post every single day. I have a really fun page. If you like my page, you will have fun too. So what's stopping you? Like my page and let's have fun together! Dklassgh.Com On Facebook
Who Owns The Mysterious Big Brother Voice?
Well, a lot of people have made big assumptions: from Kenneth Okolie to Seyi Awolowo, so many names have been put into the running.
BUT all of those names are NOTHING when compared to who today's guy is.
According to VanguardNgrTV, the mystery man behind Big Brother Naija Season 5 is a voice actor by the name of Ejike Ibedilo. He is a broadcaster, actor, and international voice-over actor.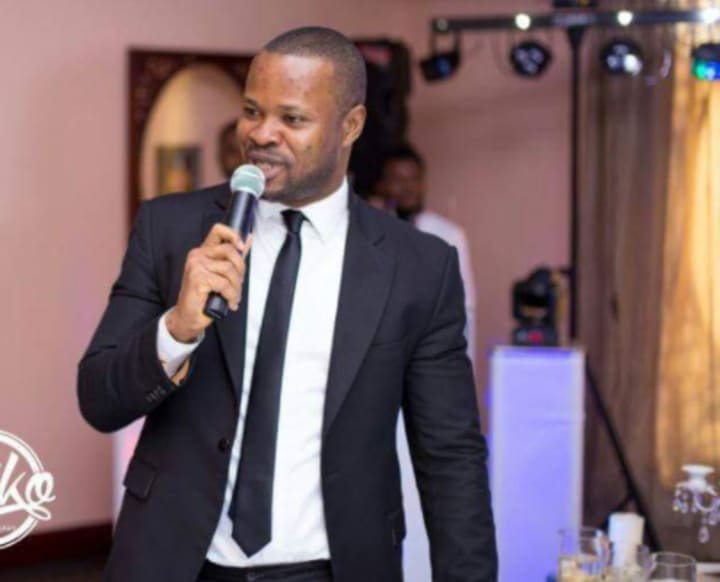 Who better to use as Big Brother than an internationally credible voice-over actor?
Well, if you don't believe me or you still have your doubts, then please I employ you to play the below video from Dklassgh.Com for yourself. 
It's only about 1 minute long so you don't have to worry about your data. Just sit back, play and listen. Then tell me if you think that the voice you just heard isn't Big Brother.
Go ahead. Play it!
If you still have your doubts, please note that in 2017, Who Wants to be a Millionaire anchor, Frank Edoho tweeted out saying:
Biggie is actually Ejike Ibedilo, formerly of Cool FM, moving up in the world. Very proud of him
This was all the way back in 2017.
After listening to the video, hearing the voice of Ejike, and now seeing this tweet by Frank Edoho, do you think that Ejike Ibedilo is in fact that the voice of Big Brother, or do you still think it could be somebody else?
Let me know your thoughts below: 
Source:Dklassgh.Com