Tracey Boakye, the Kumawood actress, and East Legon landlady has fallen ill and has been rushed to the hospital in critical condition. She is currently receiving treatment.
The actress used her own Instagram stories to keep Ghanaians up to date on her current medical condition.
She first posted a photo with just the word 'Sick' as a caption.
She later shared a photo of her hand with the back of her palm bandaged and an IV in it, indicating that she had been placed on a drip.
That tells us that whatever happened to her wasn't a fluke and that she's being treated for it.
Tracey is using her time in the hospital to keep Ghanaians up to date on her exact condition.
In fact, after posting her terrifying palm photo on Instagram, she received a flood of messages wishing her well and posting them all to Instagram.
Several friends and fans sent her messages of support in response to her stories, and she didn't hesitate to share them all.
This is the era in which sick people spend all of their time in hospitals updating us on their lives via Instagram.
See her post below: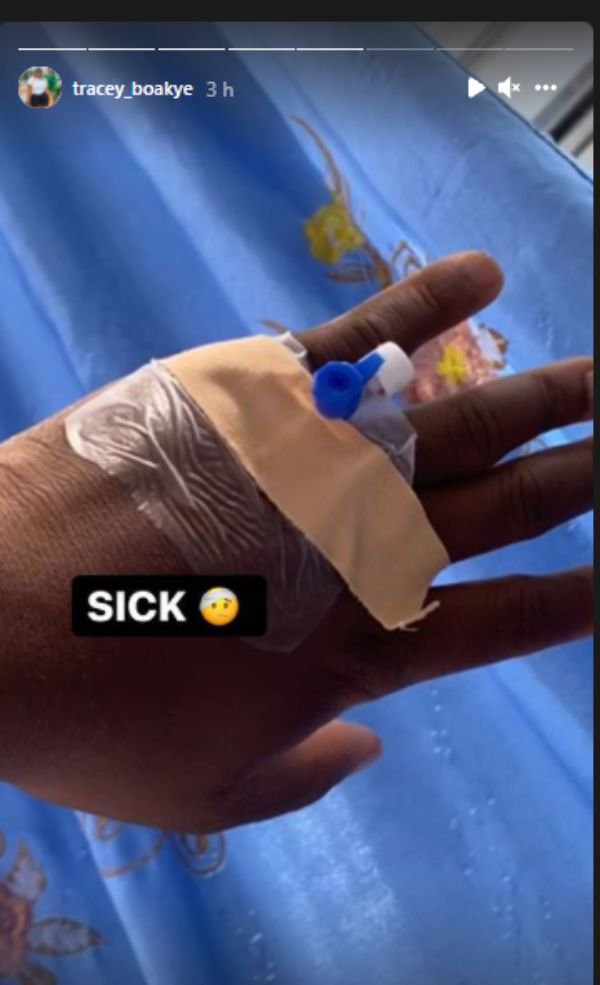 Source: Dklassgh.com