John Dumelo has encouraged the current administration to abolish rent control since it is ineffective.
The actor, who has campaigned for the establishment of rent controls to provide some relief to Ghanaians who rent properties, feels the institution should be closed down since it provides no value to Ghanaians.
In a tweet, the actor expressed his displeasure with the fact that people are compelled to pay significant quantities of money for rent for a period of two years, despite the fact that the law states otherwise.
He tweeted: "The new year has begun. Residential tenants are about to cough up 2 years rent advance because that's the "Landlords Law". What happened to the Rent Law itself? The rent control dept should be closed down. What is really their use?"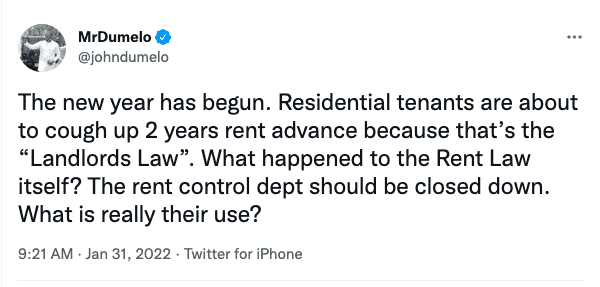 Source: Dklassgh.com
Recommended