Ghanaians have been urged to accept recent increases in the country's gasoline prices.
According to him, Ghanaians should consider themselves fortunate to be able to purchase petrol for GH8 while it is considerably more expensive in other areas of the world.
Dj Paak, who was responding to Ghanaians' concerns over recent gasoline price spikes on Twitter, claimed the situation has been bad in the UK, where petrol costs around GH14.
As a result, Ghanaians must be pleased with their current condition.
In a nutshell, DH Paak was advising Ghanaians to stop whining since the rise in gasoline prices has become a worldwide issue as a result of Russia's invasion of Ukraine and other factors.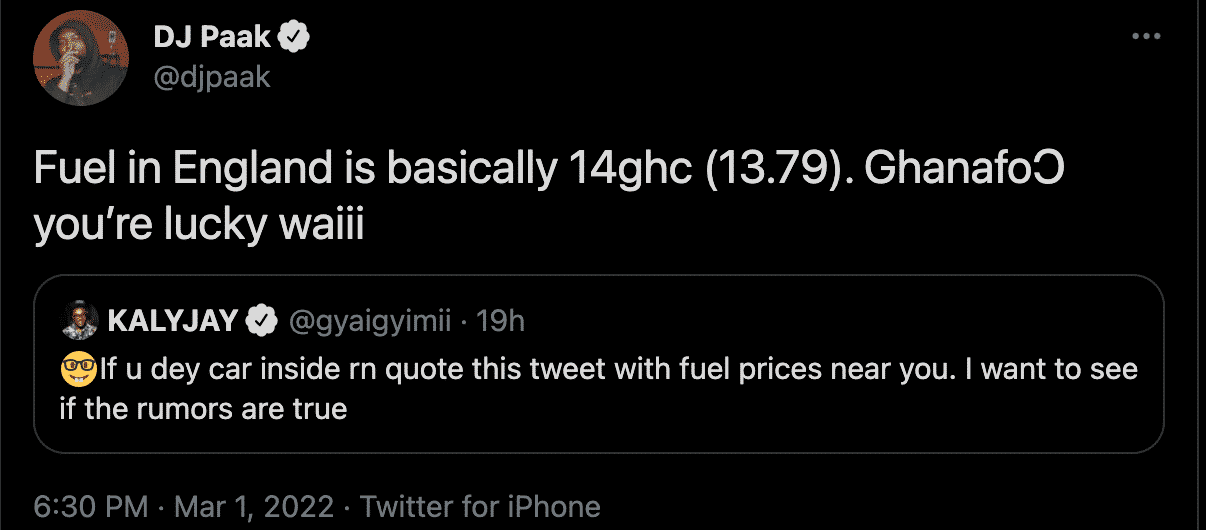 Source: Dkassgh.com
Recommended