Medikal and Criss Waddle, two Ghanaian rappers from the AMG Gang, appear to be at odds, and their alleged feud has sparked outrage on social media.
Medikal claims that Criss Waddle's decision to release his first song, 'Take Me Back,' featuring Stonebwoy, today, May 27, 2022, is a sign of dishonesty.
Apparently, Criss Waddle is enraged that Medikal 'betrayed' their loyalty by announcing the release of a new song on Friday, the same day he had also planned to drop a song.
Waddle, on the other hand, sees Medikal's action as a planned attempt to sabotage the song's popularity and has refused to pick up his phone calls.
The 'Omo Ada' hitmaker took to Twitter to voice his unhappiness with his role model after failing to reach Waddle and explain things to him.
Read screenshots below: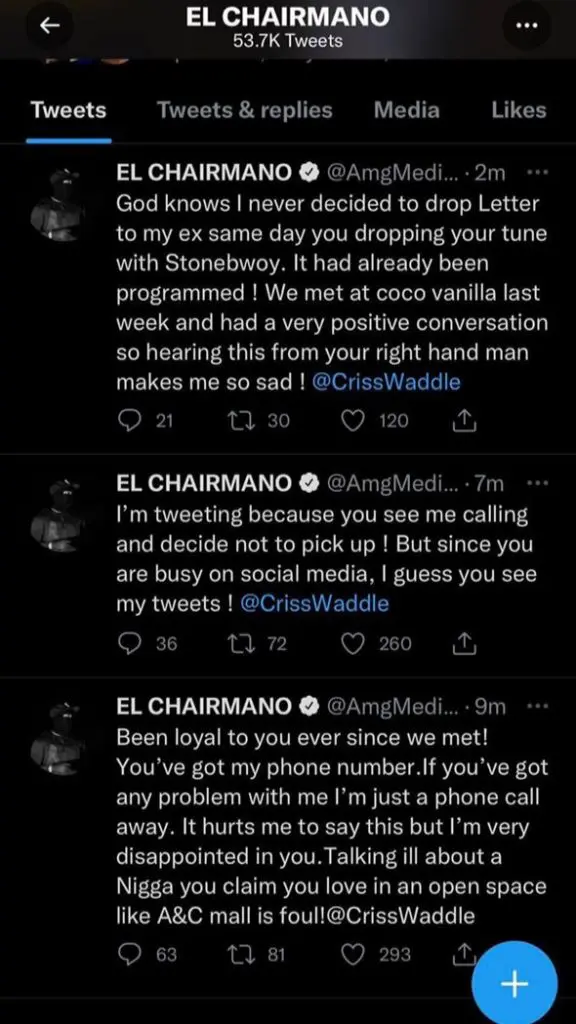 Source: Dklassgh.com
Recommended