Alexander Kwamina Afenyo-Markin, a member of the Ghanaian Parliament for the Effutu constituency, has recently joined the Ghanaian Grand Lodge of Freemasonry.
The internet has been swamped with photos of Ghanaians reacting to the Member of Parliament for Effutu dressed in freemason regalia.
In general, they allege that the Freemason movement is an occultic society that involves in bloodletting and human sacrifices. This claim is made to people who have not been started.
Others believe Afenyo Markins made the correct decision by joining an organization that will aid him in spiritually maturing as a fantastic politician and putting the appropriate ideas in him, and these others agree.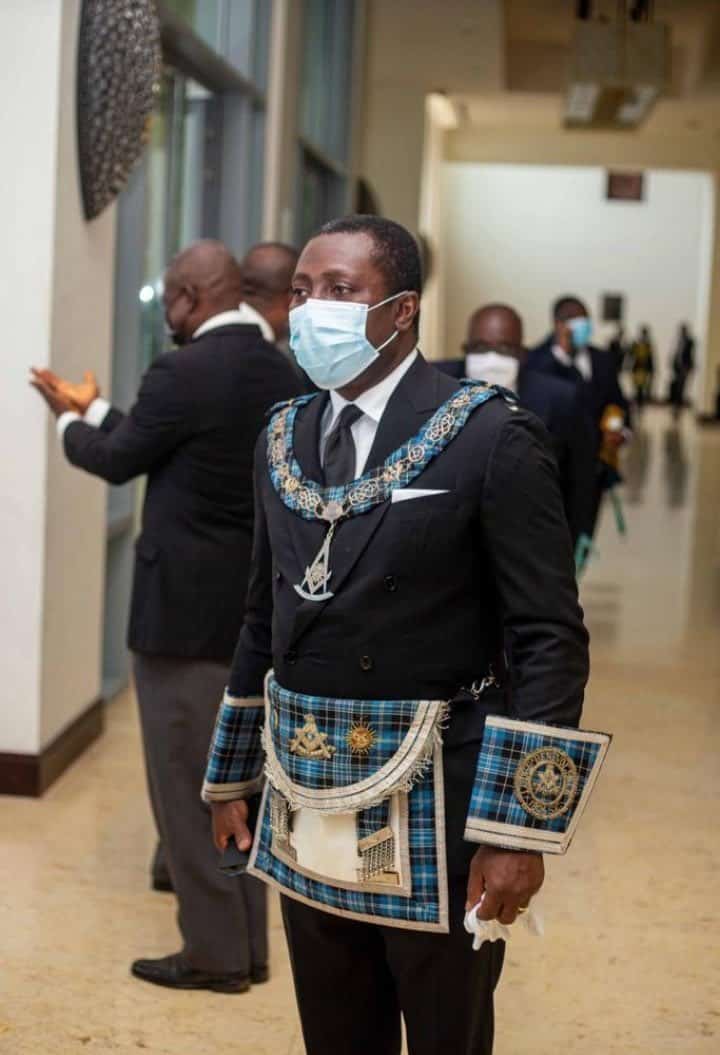 Below is some sampled social reactions by netizens:
Awal Mohammed wrote: So Afenyo Markin is a member of Freemason? Eeeeeiiiiii.
Leslie wrote: Free Mason no be occult though
Kondi wrote: That's why they'll do anything for power. They can kill and they won't be hurt.
Emmanuel wrote: Nothing wrong with it. You choose your group of people you associate with in name of religion and social club so long as its not illegal.
For the sake of clarity and instruction, the earliest Masonic lodge in Ghana may be dated back to the early nineteenth century. This is the beginning of Ghana's Freemasonry history.
During the period that the Gold Coast and other Commonwealth territories were under British colonial administration, European settlers carried the practice of Freemasonry with them.
At the time, Freemasonry is a big movement in Ghana, with important personalities such as Otumfuor Osei Tutu II and former President Kufuor being members.
In fact, in 2017, the United Grand Lodge of England wrote:
Congratulations to Right Worshipful Brother, His Excellency John Kofi Agyekum Kufuor, PGSwdB, former President of the Republic of Ghana, who has been appointed Senior Grand Warden by the Grand Master, His Royal Highness, The Duke of Kent.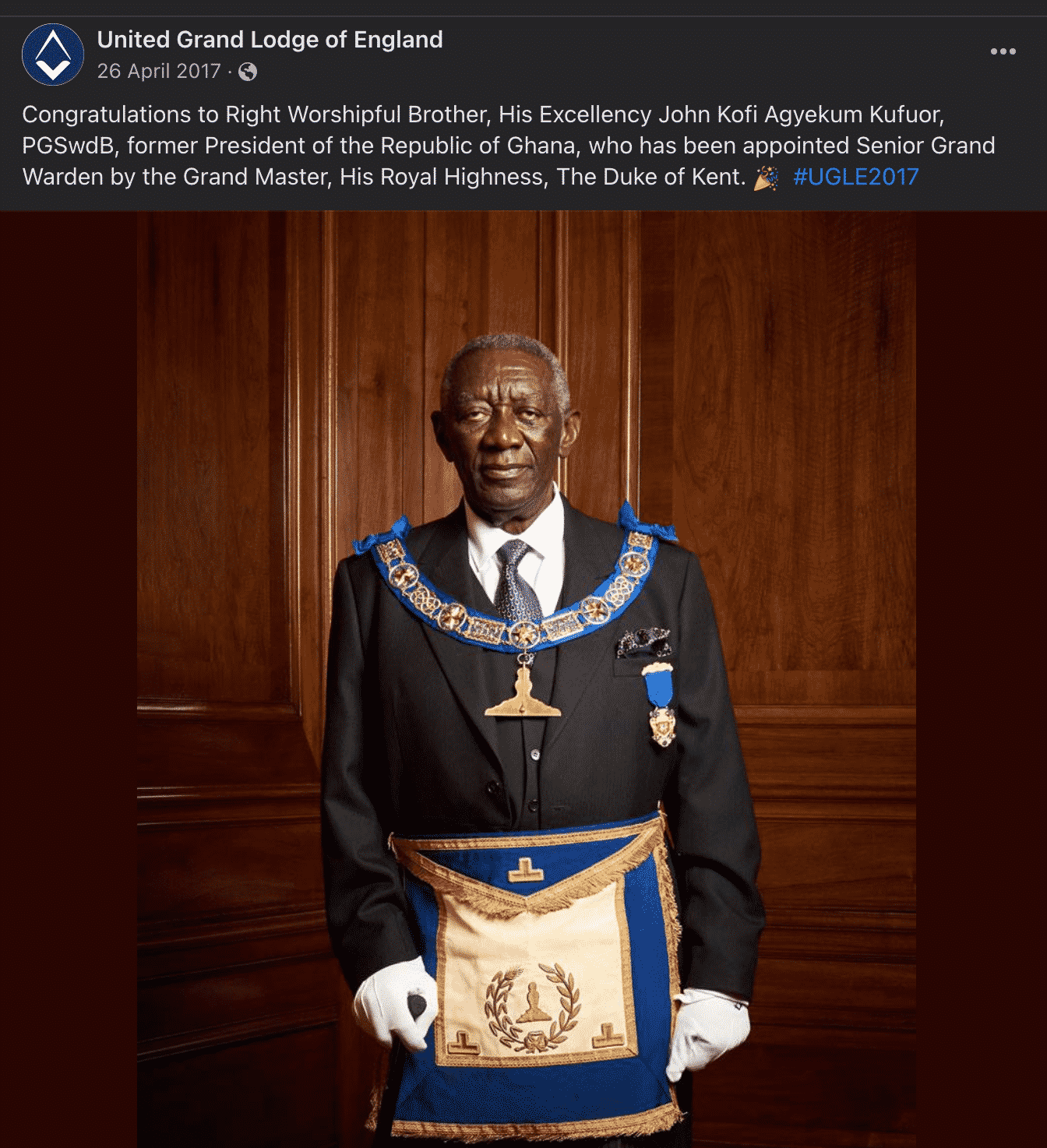 Source: Dklassgh.com
Recommended