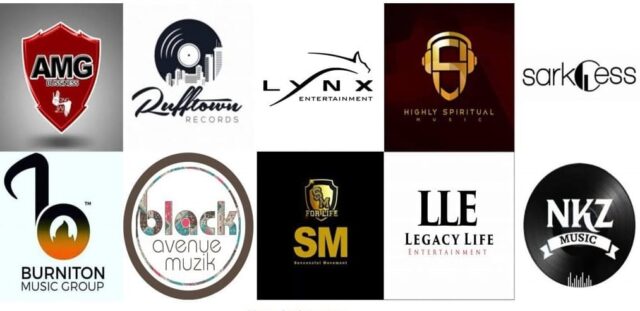 Some entrepreneurs are music fans driven to start their own record label company to become part of the music industry. Competition is fierce, so starting a record label company requires planning, hard work and making contacts in the industry.
Requirements to Start a Record Label Company
Prepare a Business Plan
As you start your record label, you are going to need to determine what genres of music you want to deal in, how much startup money you will need and how many employees you will need to hire. These details, plus any other information pertinent to starting your record label, will be found in your business plan.
Your business plan becomes the road map you use to create your business, and the blueprint you follow to build your record label into what you want it to be.
The Publishing Process
Your record label will need to purchase the rights to distribute the music you will be releasing. The Harry Fox Agency sells what is known as mechanical rights to distribute music. As a label, you will not be involved in publishing the music you distribute. Publishing the process of determining how the royalties get paid to the people that were involved in writing the music.
You will be dealing with paying record sales percentages to the artists, and that will be done through mechanical licensing from the Harry Fox Agency.
Joining Trade Organizations
The Recording Industry Association of America (RIAA) is an organization your record label should join. The RIAA is the trade organization that record labels belong to that helps keep labels updated on new distribution laws and any changes to the recording industry. The RIAA is also responsible for awarding gold and platinum albums to your artists based on record sales. The RIAA also tracks record sales.
Finding Recording Studio Time
As you start your record label, you can choose to accept finished products from artists that you would distribute. However, as your label grows you will want to develop relationships with recording studios. A record label can control costs and help dictate content when it is the one paying for the recording studio time.
Developing Radio Contacts
You will need to get your artists heard on the radio, and the way to do that is to start introducing yourself to radio program directors in the major markets all over the country. You can make appointments to speak to local program directors in your area to get started. Plan on attending radio trade shows to talk to program directors from all over the country.
Distribution of Your Music
To get your records sold outside your immediate area you will need to speak to record distribution companies. Organizations, such as LANDR, CD Baby, TuneCore and Ditto Music offer services to help you get your records into music stores and sales outlets all over the country.
Social Media Marketing
One of the most effective (and cost-effective) ways to get the word out on a new musical artist is through social media. Artists should maintain Facebook, Twitter, YouTube and Instagram accounts (at least) to advertise shows, new music and their general creative process. When monitoring these accounts, make sure to vary your content and keep your posting frequency in line with your follower base (less frequent posting for smaller audiences, more frequent for larger followings).
Keep your social media strategy interactive and creative, and make sure to infuse it with a unique, personal tone to help your audience feel more connected with the artist in question.
Now you know the Requirements to Start a Record Label Company.
Recommended