The long-time feud between Ghanaian dancehall superstar, Shatta Wale and a popular Ghanaian entertainment pundit, Arnold Asamoah Baidoo is taking another dimension.
Recently, the vociferous musician warned Ghanaian journalists and bloggers for always writing and broadcasting false stories about him.
His assertion saw a sharp reply from his one-time banter mate, Arnold who, on the same show (United Showbiz) where they fought some years ago, told Shatta Wale to stop being hypocritical.
Arnold said on United Showbiz on Saturday, July 16 that, "Shatta Wale himself benefits from the news he is now referring to as false because it keeps him relevant in the industry. Hence, he always does bad things so he can trend.
"Shatta Wale should stop complaining about the negative stories as it has also helped his career as a musician."
His comment enraged Shatta Wale, who retaliated by insulting Arnold and telling him to keep quiet because he has no sense.
In a series of posts on his Facebook wall on Sunday, July 17, spotted by this portal, Shatta Wale again asked Arnold to shut up because he is a poor man who always wears cheap tie and dye shirts.
"Arnold of UTV fame pls when you talk sense in your mind pls keep it for yourself ok cuz all the sense is nonsense. I need you one on one again to show you how to talk cuz this sense that can't buy house and proper living dierrr is very nonsense. I mean you don't even have sense at all to advice a money making sense nigga like me ..Stop lying to your brains, you are killing yourself with nonsense slowly. You can't even be my English teacher more less my business associate. Your English won't bring shit to me …Keep wearing that tie and dye to advise rich people ..Thank you", Shatta jabs in a post.
As readers may remember, the two industry players (Shatta Wale and Arnold) fought in the United showbiz program in 2021, where Shatta referred to Arnold's shoe as a 2.50pesewas shoe.
Find his series of posts below;: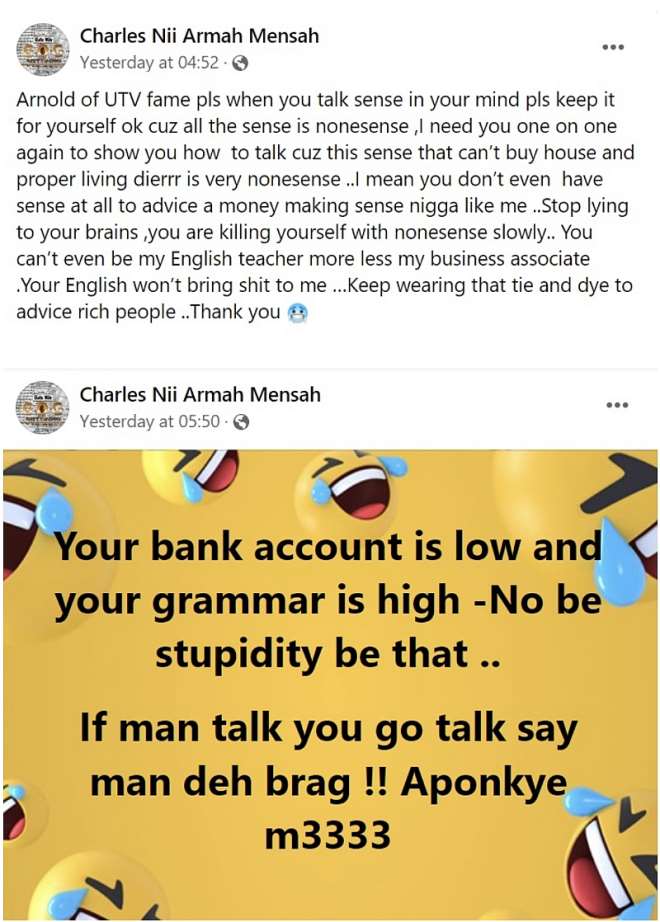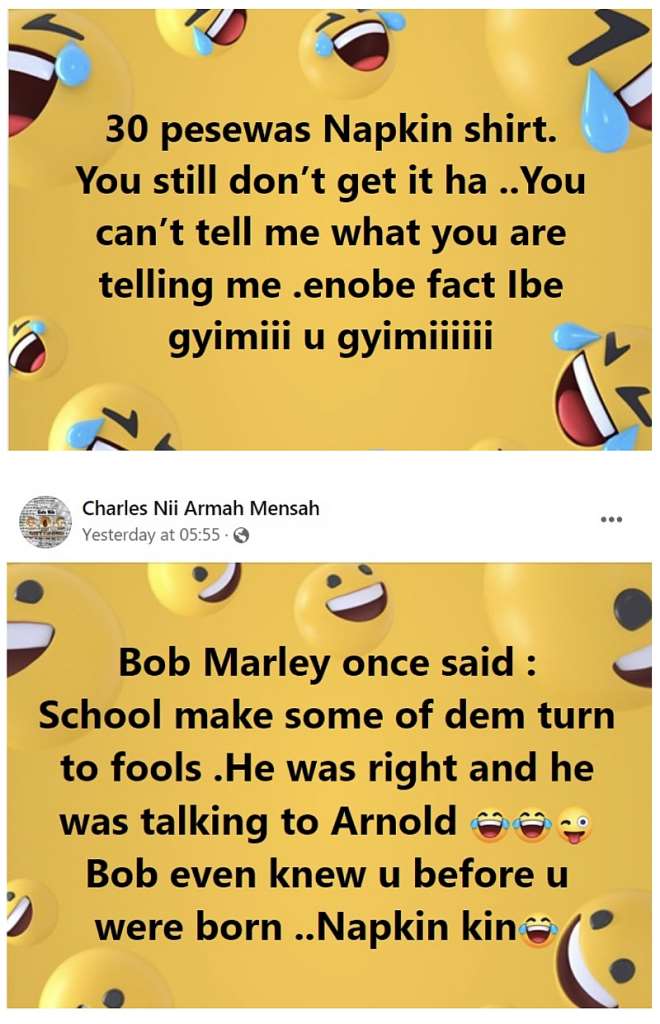 Source : Dklassgh.com
Recommended