Black Sherif has responded with joy when he realized that DJ Khaled had posted his song Kwaku The Traveller on all of his social media channels.
According to the video DJ Khaled posted, the Ghanaian rapper and singer was spitting the words to the well-known KTT song while going hard in a freestyle session.
The famed American DJ, record entrepreneur, songwriter, and producer, whose real name is Khaled Mohammed Khaled, was so moved by the aura and profundity of the song that he had no choice but to offer the artist this vast platform on his social media accounts, which have millions of followers.
Khaled shared the video on his IG page which has close to 30m followers and captioned it; @blacksherif_ 🔥🆙 KEEP GOING Music that touch your soul.
Sherif responded by using a variety of emoticons to convey his immense joy under the comment session. He was plainly rendered speechless in response.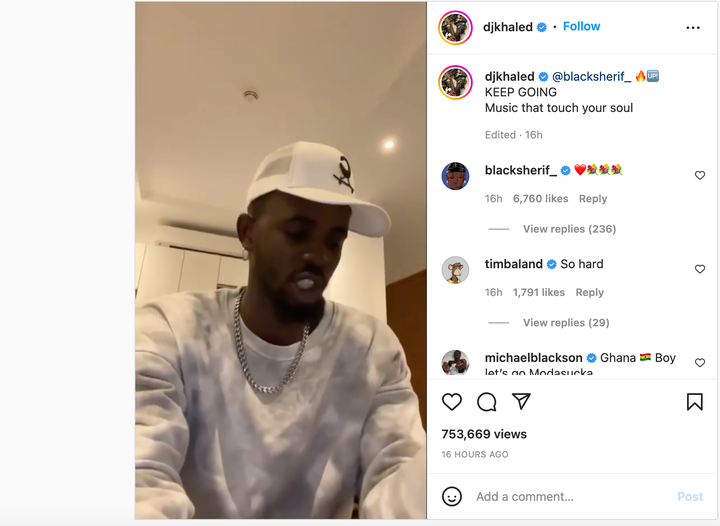 This new development comes days after Burna Boy made amends by inviting his Ghanaian counterpart Black Sherif to perform with him shortly after several online portals reported that he snubbed him.
Source: Dklassgh.com
Recommended