Evidently, Mr. Logic, who lacks common sense, is resentful and jealous because Kudus Mohammed is now the face of the senior national team.
We are the nation's worst adversaries and the ones responsible for the failure of many talented young people.
While the entire nation is supporting our young athletes in the World Cup who have excelled in the last two matches as ambassadors for their nation, there is a mature fool somewhere plotting a senseless scheme to have them lose.
The Ajax star, who has thus far persuaded everyone on earth that his flawless performance justifies the hype from Ghanaian media, has now turned into a threat to some gatekeepers.
The 22-year-old scored twice in our most recent game, a 3-2 triumph over Korea at the Education City Stadium in Al Rayyan, Qatar, that gave the Black Stars their first victory of the competition.
But rather than applauding him and wishing him luck in his future endeavors, Mr. Logic has purchased a bottle of champagne to open on the player's failure.
He publicly expressed his contempt for the talented footballer on his Facebook page by posting the rubbish below, showing no signs of disguising his feelings for him.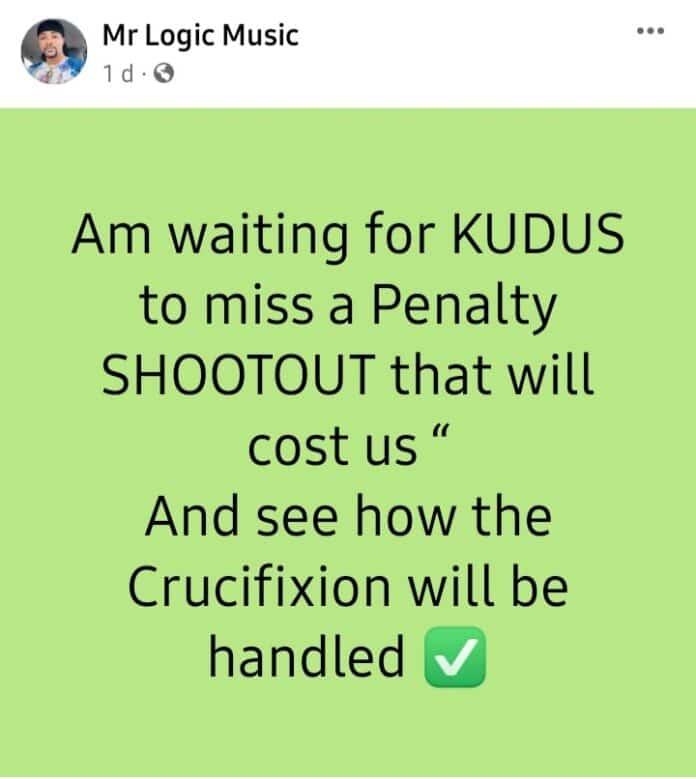 Ghanaians on the internet have flocked to Mr. Logic's stupid post to attack him with harsh words in the comments area.
Source: Dklassgh.com
Recommended