Everyone loves it fast these days. The age of slow and steady is fast receding into history. We drool over athletes as they blast through the racks at blistering space.
We are thrilled to see the beaming athletes grace the track when the Olympics come around. Another fraction of sports enthusiasts rush to top bookmaker apps like Bet365 app (reviewed on https://www.telecomasia.net/gh/sports-betting/reviews/bet365/mobile-app/ to predict which athletes would smash records.
But have you wondered who the fastest athletes in history are?
Yes, and we have the answers for you in this article.
Usain Bolt
Usain Bolt is one of the best sprinters of all time. He was born in Jamaican on 21 August 1986 in Sherwood Content. Bolt was passionate about football and Cricket and mentioned in many interviews that his childhood dream was to become a professional in any of these two sports.
His sprinting potential became evident when he was at Willian Knibb Memorial School. His Cricket coach advised him that he would succeed more as a field athlete than playing Cricket. 
Usain listened to his advice and took sprinting seriously; the rest was history.
He currently holds the world record in 100 meters with 9.59 seconds, 200 meters with 19.19 seconds, and the 4 x 100 meters relay with 38.84.
Usain Bolt has won the Olympic Gold Medal eight times and the World Championships 11 times. He had many notable awards, including the Laureaus World Sportsman of the Year, IAAF World Athlete of the Year, and Track and Field Athlete of the Year.
Yohan Blake
Yohan blake is another Jamaican who took the world by surprise with his sprinting prowess. Surprisingly, he had a similar success story to Usain Bolt, as his original goal was to become a cricket player.
His school principal spotted his sprinting talent and convinced him to consider becoming a sprinter.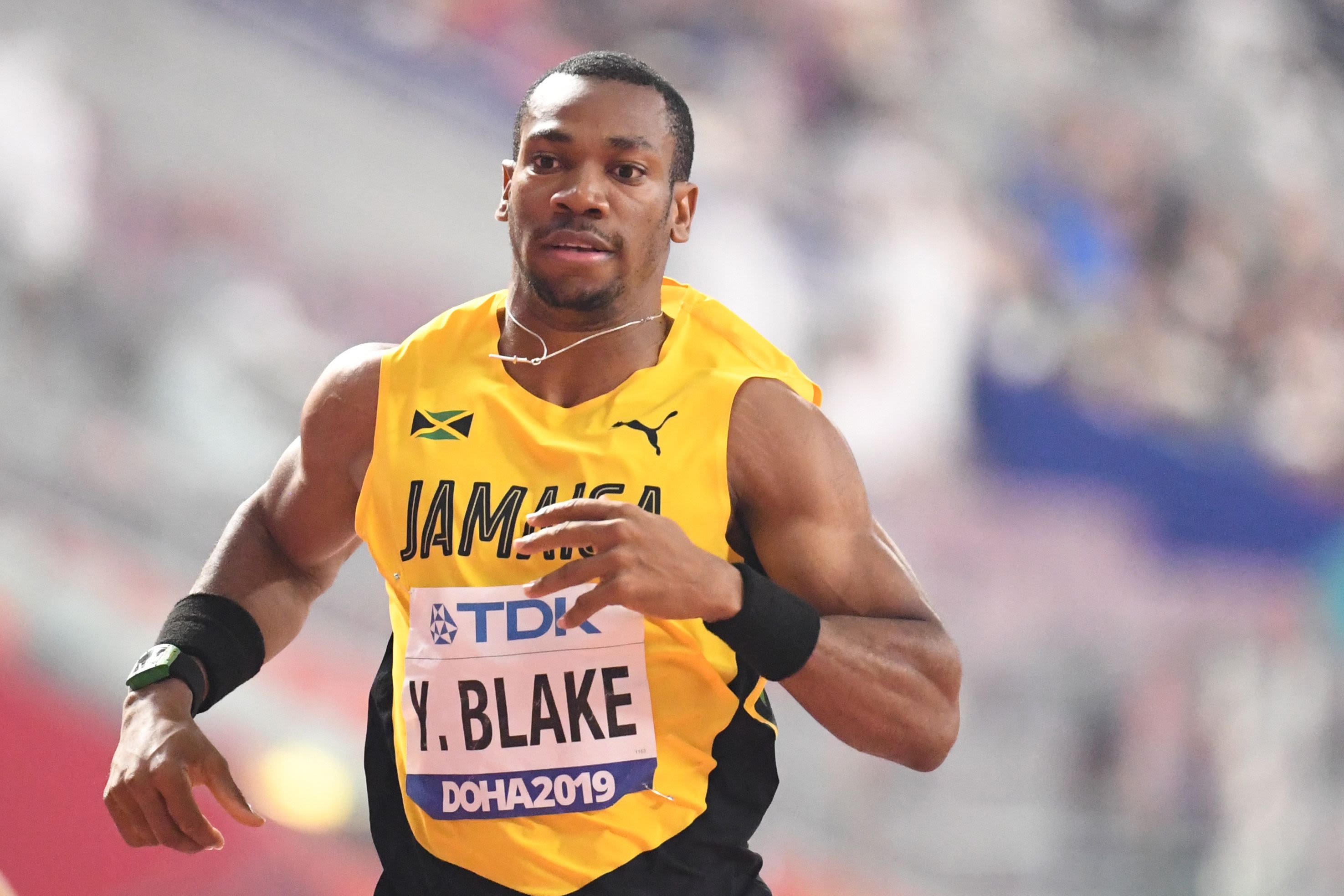 Blake became the second-fastest player in history when he ran 9.69 seconds in 2012. He had shared the same time with Tyson Gay, but Tyson'sTyson's win was wind-assisted, and many people consider Yohan the second fastest man. In the history of the Olympics, Yohan has the fastest second-place finish in 100m and 200m.
He'sHe's the fastest Jamaican Junior sprinter of all time and the youngest World Champion in history. Yohan is also the second fastest 200m sprinter with a time of 19.26 seconds.
Tyson Gay
Third on the list of the fastest athletes in history is American Tyson Gay. He was born into a family of athletes.
His mother was his mentor during his early running days and introduced him to trainer Launce Brauman, playing a significant part in his career. Tyson is the fastest American and tied for the second fastest man in history with a time of 9.69 seconds.
He'sHe's one of the only three players to have won all three medals at a world championship, with the other two being Usain Bolt and Maurice Greenie. Tyson won gold at the US Championships four times.
He had the fastest non-winning time in athletics history when he clocked 9.72 seconds in the 2009 World Championships. He won the IAAF World Athlete of the Year in 2007.
Asafa Powell
Asafa Powell was the man dominating the sprinting world before the emergence of Usain Bolt, Yohan Blake, and Tyson Gay. Blake competed in 100m, and he'she's one of the most successful sprinters in track and field history.
He broke his 100m World Record in 2008 when he ran an impressive 9.74 seconds. However, he had to watch Usain Bolt, Yohan Blake, and Tyson Gay push him to fourth on the all-time list.
Powell has finished under 10 seconds in 100m 97 times, the most in athletics history.
He was part of the Jamaican team that won a gold medal in the 4 x 100 relay at the Rio 2016 Olympics. He'sHe's won gold at the Olympics, World Championships, Commonwealth Games, and World Athletics Final.
Justin Gatlin
Gatlin'sGatlin's sprinting prowess earned him a scholarship to study at the University of Tennessee. During his first year at the school, he was the champion of the NCAA 100 and 200 meters titles.
He became the world'sworld's fifth-fastest athlete when he ran a time of 9.74 seconds at the Qatar Athletic Grand Prix in 2015.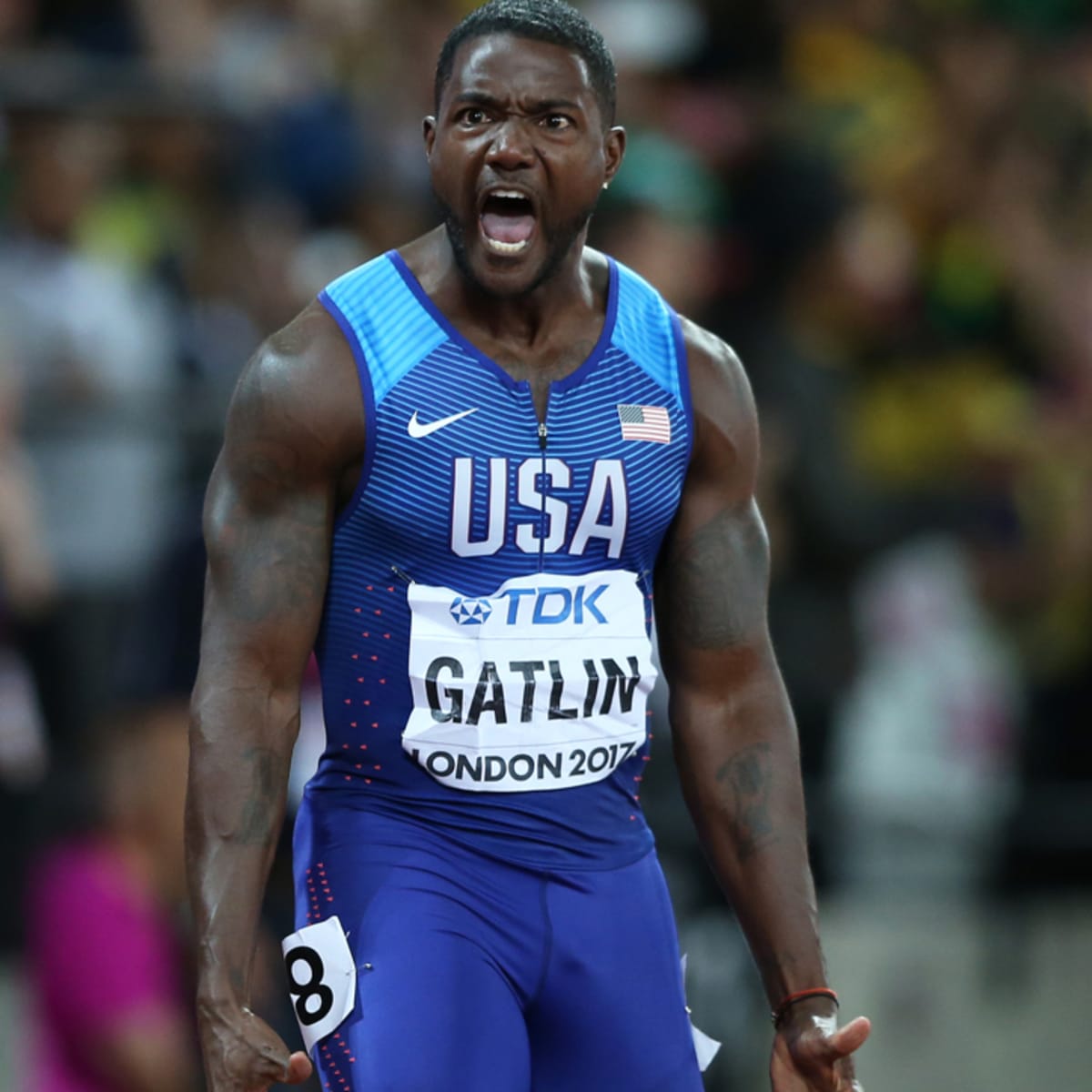 Gatlin has won gold medals a the Olympics, world championships, world indoor Championships, and world Olympic relays.
He was involved in multiple doping scandals in his career, and the IAAF banned him for four years in 2006. Gatlin did try unsuccessfully to become a professional football player during his ban.
Christain Coleman
Christian Coleman was born into a sporting family and started athletics at a very young age. He had a very successful high school career and earned a scholarship to the University of Tennessee.
Coleman was so successful in his second year that he made the US Olympic team.
He became the 6th fastest man in the world when he ran 9.76 seconds at the final of the World'sWorld's Athletics Championship in Doha, Qatar, in 2019.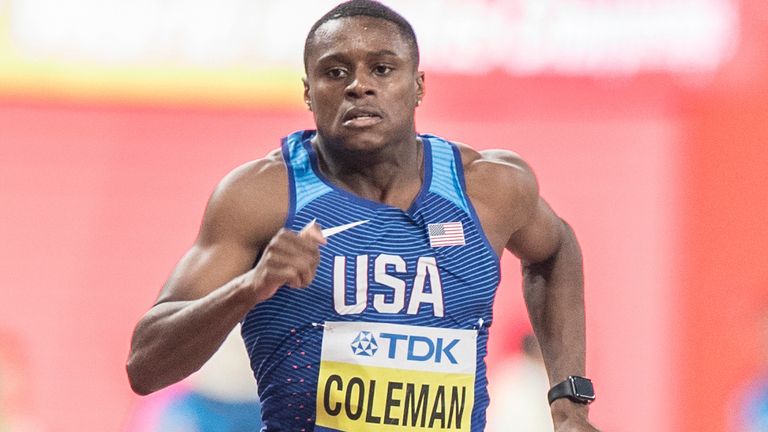 Coleman is a former World Champion and unarguably one of the US greatest sprinters of all time. He'sHe's won multiple gold medals, including at the IAAF World Championships and IAAF Indoor Championships.
Trayvon Bromell
Trayvon Bomell officially became the 6th fastest man of all time when he ran 9.76 seconds at the semifinals of the 2015 USA Outdoor Track and Field Championships.
He would later win silver in the competition falling behind Tyson Gay to qualify him for the 2015 IAAF World Athletics Championship in Beijing.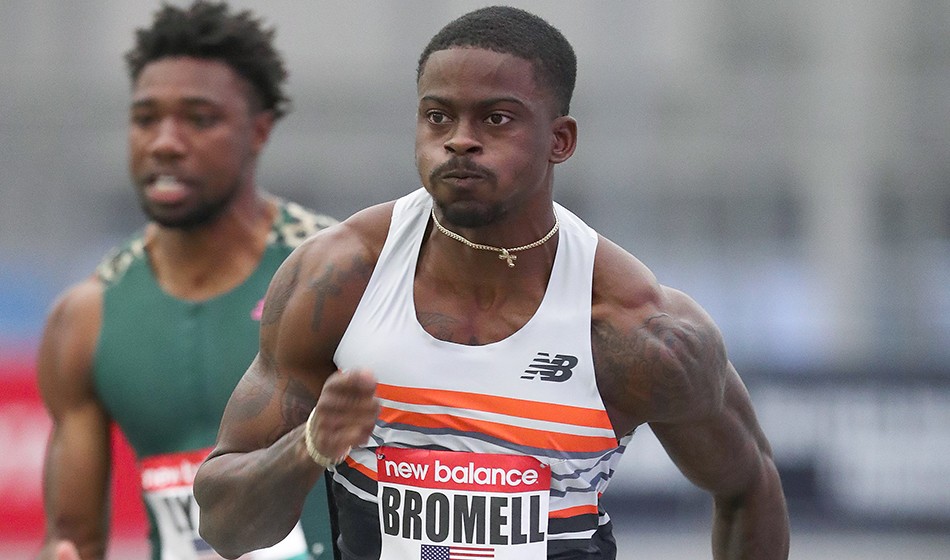 He won a bronze medal in 100m at the Beijing 2014 championship and another at Eugene 2022. Trayvon has one gold medal at the World Indoor Championships and another at the World Junior Championships. He'sHe's yet to win any medal at the Olympics, but he competed in Rio 2016.
Fred Kerley
Fred Kerley used to compete in the 400 meters until he made a fruitful switch in 2020. He won the 100m gold medal at Eugene 2022 IAAF World Athletics Championship. Before his 100m gold medals, he won gold at the 2019 edition in Doha.
One of the highlights of the American'sAmerican's career was when he ran the joint 6th fastest time in athletics history of 9.76 seconds.
He achieved this feat en route to his gold medal win at Eugene in 2022. Fred became an Olympic medallist when he claimed silver at the 2020 edition in 100 Tokyo.
Conclusion
That concludes the list of the top 8 athletes in history. These athletes haven't only run the fastest times; they have many medals and career achievements. The USA and Jamaica dominate the list with three athletes each.
Recommended