Ghana is set to witness a novel and extraordinary event that will revolutionize the entertainment scene and captivate the hearts of its people. On the 9th of September 2023, the first-ever Calabash Colour Festival will take place at the Untamed Empire from 12 pm. Dress code is white T-shirt.
This groundbreaking festival is set to offer a unique and unforgettable experience. The event combines colors, artist performances, dancers, live band, acrobats, games, and food to create an immersive and visually stunning celebration. This promises to feature some of Ghana's favorite artists on the stage, which is the reason not to miss this.
The inspiration behind the Calabash Colour Festival comes from the Holi festival and the beautiful passage in Philippians 4:8. The festival aims to mimic the colorful view of Makola, Kejetia, Kotokuraba and celebrate our colorful way of life as Ghanaians, bringing together people from all walks of life to have fun, recognizing that something so beautiful in India could be adopted to suit us here in Ghana, as has been done in Australia, London, Kenya, Dubai, South Africa, and other parts of the world.
The event name Calabash is a play on words, it is simply color bash but to make it Ghanaian and authentic to us, Calabash was chosen. There will be an assortment of color powder made from tapioca and food coloring which is very safe. A single ticket is going for GHC 150 and comes with 2 color pouches, while a double ticket is going for GHC 250, which comes with 4 color pouches.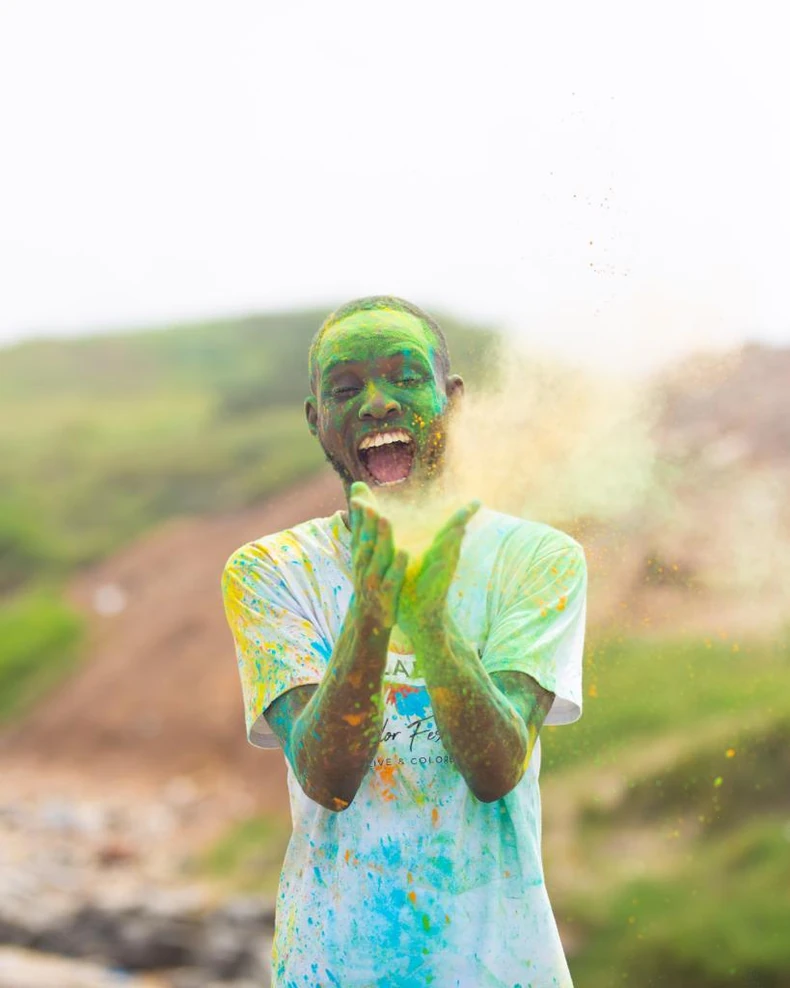 VIP access is on an RSVP basis. VIP attendees are in for a real treat. Every hour, there will be a countdown for the exciting color throw. Additionally, when the energy is high and the crowd is pumped, the MC or performing artist could ask for an impromptu color throw in unison.
The event will also allow up-and-coming artists to showcase their talents and gain exposure. This presents an incredible opportunity for talented, aspiring artists to break into the industry. The organizers of the festival, Nii Adjetey Sowah Benoni and Nii Okang Mensah Michael, recognize the importance of empowering the youth and creating employment opportunities for them. 
Thus, the majority of the organizing team consists of young, talented individuals who are taking the opportunity to learn on the job or practice what they have learned. Nii Okang Mensah Michael said, "Our objective for the event has been to impart to the youth and give back, and this festival has given us the opportunity to nurture the next generation of Ghanaians who could well become future artists and industry professionals. For us, it is not a job, it's a school of life" He urged everyone to come and celebrate this historic and beautiful moment.
Featured By: Calabash Colour Festival