The annual Inter Tourism Expo Accra (also known as iNTTA) and Ghana's Ministry of Foreign Affairs and Regional Integration will host the USA Roadshow in Washington, D.C.
On July 5, 2023, from 2 to 6 PM at the Hayat Regency Hotel, Capitol Hill, a roadshow with the theme Sustainable Tourism and Equitable Economic Growth in Destinations Partnership will be held under the sponsorship of the Ghanaian Embassy in Washington.
The event will highlight the events scheduled for the Inter-Tourism Expo, which will take place in Ghana in September, as well as Ghana's offerings to the Washington, D.C. metro area's travel, tourism, and trade partners, important business leaders, and global diaspora.
iNTTA management and a coordinated delegation from Ghana will interact with destination management businesses, travel agencies, and tour operators at the roadshow.
On the roadshow, iNTTA will collaborate with Ghanaian trade and tourism experts to provide the exhibition a chance to bring in new clients or leads for Ghana.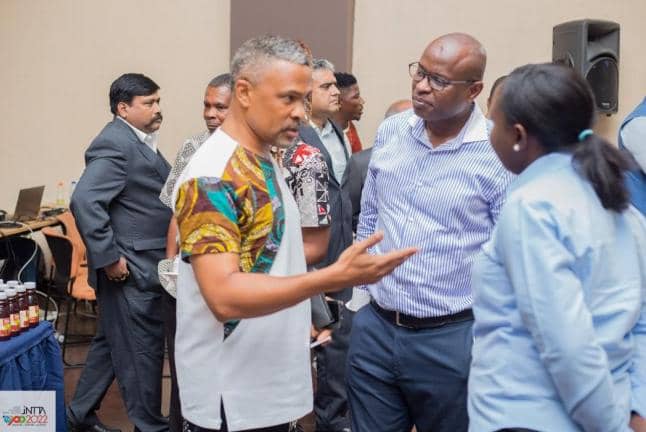 In an interview with the Chairman and Convener of Inter Tourism Expo Accra, Mr. Emmanuel Treku describes the objectives of iNTTA 2023 which is geared to scale new markets and provide cost-effective business to business platform showcasing the vast tourism opportunities in Ghana to global travel market practitioners.
It will further connect people, brands, and cultures, enabling the experience of the cutting-edge goods and services offered by Ghana's travel industry, which will convert into the creation of a sustainable tourist industry model for the region of West Africa.
The expo will also promote Ghana's status as a top business tourism destination that welcomes MICE Infrastructure investments.
He added that the iNTTA roadshow approach will result in an increase in the number of tourists and business visitors to Ghana for the annual September Inter Tourism Expo Accra by developing efficient sales systems and working together on joint promotions with important partners.
Participants will have access to the roadshow to explore partnerships, consumer engagement, and activations, according to strategic partners and sponsors BOH Concepts, USA and the Hyatt Regency Hotel, Capitol Hill, Washington, DC.
For more information Contact. Ghana: +233 505 525 535 And US: 860-659-7356
Whatsapp : https://Wa.me/505525535
Source: Dklassgh.Com