A section of Ghanaian celebrities and personalities have reacted after John Mahama rejected 2020 elections results.
The flag bearer of the National Democratic Congress (NDC) has said emphatically that the will not accept the 2020 elections results declared by the Electoral Commission of Ghana.
Addressing the nation from the NDC headquarters, the NDC Presidential candidate said available statistics indicate that the NDC won the polls.
Well, some Ghanaian celebs have taken to Twitter to react to the development.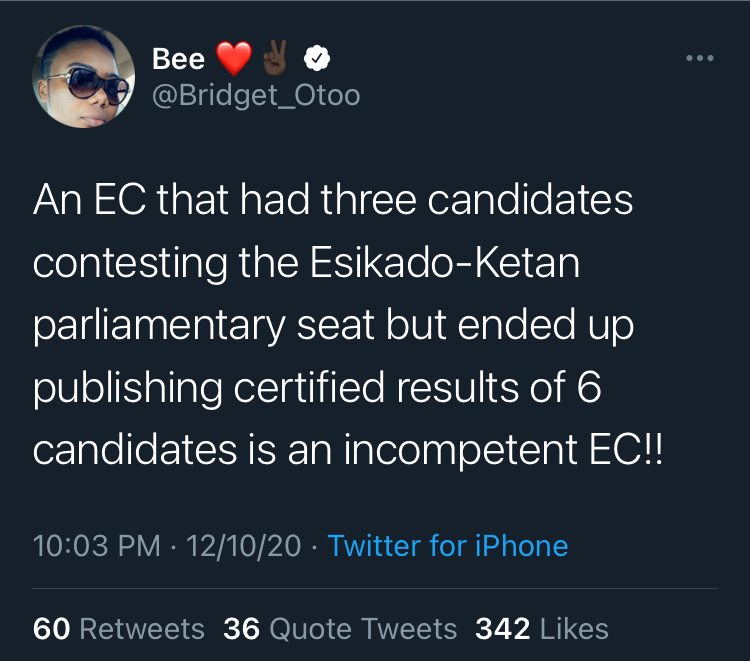 Source: Gossips24.com