"Let's talk about betting among the youth; is it becoming a national crisis?"
That was the Serwaa Amihere's tweet in September 2019 in the wake of burgeoning betting patronage among Ghanaian youths.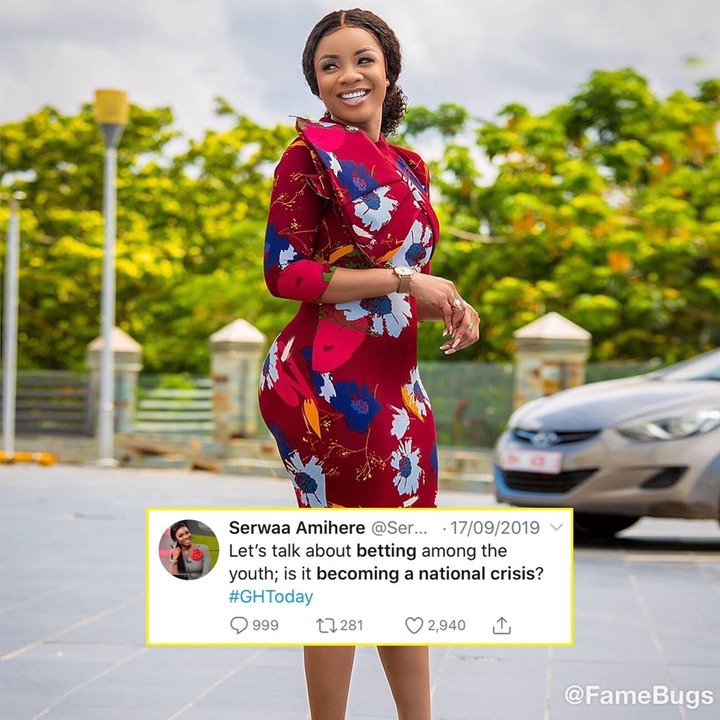 Her opinion attracted mixed reactions with many coming at her for trying to castigate something that has afforded many youths employment since there are no jobs in the country while others subscribed to her opinion.
READ ALSO; "I Have Been Divorced Twice" – Nana Yaa Brefo Opens Up On Her Failed Marriages
But fast forward 2020, the GHOne TV presenter has gone back on her words and penned an ambassadorial deal with a betting company, Bet Planet.
According to reports, she will be the face of the company and also promote it to attract more customers.
Now the question some people are asking is whether betting has stopped being a national crisis as she claimed last year or because the money involved this time is huge, it's no more a national crisis?
See video of the ceremony as she was being unveiled as the ambassador and also swipe to see ow Ghanaians and some of her fans reacted to her deal.
https://www.instagram.com/p/CAs8EpFgp9l/?utm_source=ig_embed
Source: www.DKlassGh.net
Recommended